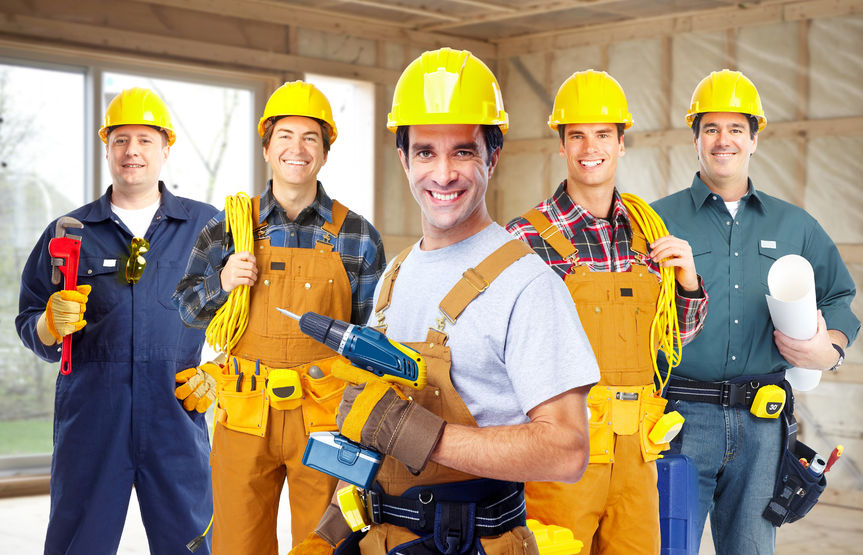 Getting your house remodeled can be a pretty exciting event, as it can give your house a new look and feel. This is especially important when you have lived in the same home for several years, and some rooms and areas really call for repair or improvement. During this time, you will need to find a good contractor in your area to be able to do the job. However, living in a place where contracting companies offer different levels of expertise can make the decision-making a bit difficult. You need to find the best one to make sure that you achieve your desired results for your home.
Any home remodeling project requires that you find a reputable contractor, especially when you are dealing with major changes like a complete renovation or room additions. And if you do not know where and how to start;


Here are some tips to help you find a good contractor in your area.
1. Make a list
Start by making a list of contracting companies who are working within your area. It is always best that you go local when searching for a contractor so that it is easier for you to check their business license, telephone number and other local references. This is also essential so that it is easier for you to reach out to them in cases when there are issues with the jobs.


2. Conduct phone interviews
Narrow down your list by doing phone interviews with each of the company. And then, ask them certain questions like their ability to take the size of your project, a list of their previous clients, the current number of projects they have, the length of time they have been working with their subcontractors, etc. These are some of the questions you need to ask because they will give you an idea about the company's reliability, availability and the amount of attention they can allot for your project.


3. Meet with them face to face
Aside from the phone interviews, it will be better if you also meet with your contractors in person. This will give you the opportunity to have a thorough discussion and have them answer your questions. It is crucial that you establish clear communication with the company you will be choosing because they will be working in your home for several hours in a day. Your plans should also be clear with them so that they can produce the results you want.


4. Check the credentials
Even after meeting with your potential contractors, you still have to check with your local Better Business Bureau to get more information about the history of the company, but don't just stop there. You can also request for a list of references that you can contact. The feedback and customer satisfaction reports will significantly help you find out more about the contractor you will be hiring. You may also reach out to your friends and family members if they have hired any remodeling company before, and what their experience is like. Ask them who they can recommend, the issues they had in the past with these companies and if these issues were resolved.


And now that we have the internet, it's easy to go online and conduct your own research to further check the credentials of your local contractors. Go through the customer reviews because you might just be able to find more helpful details than when you check elsewhere. The websites of your local newspapers and television stations might also be of help.


5. Make plans and start getting bids
With the short list of your contractors together with their track records, history and pertinent information, it is time to move on to your project. You need to come up with your specific layout on your design, the details of the project and the budget you are willing to spend. Then ask the contractors to break down the cost of labor, materials and the other expenses for the entire project, and then you can compare.


6. Do not be influenced by the price
Comparing bids is important in your decision-making. However, your choice should never be influenced by the price alone. The thing is that if a contractor is offering you a very low bid that does not sound realistic anymore, chances are they could be desperate to get the project or they might not give you quality results. So you have to be smart in choosing the right contractor and make sure that all factors are considered aside from the price.


7. Pick the contractor who specializes in your specific project type
Apart from checking credentials, getting bids and investigating facts about contractor, you need to look for the one who has an experience in the specific type of project that you have. Some contractors are experts in certain fields and it will be nice if the one you hire to do the job has adequate knowledge and expertise in your project type. This will help ensure that they are able to address potential problems and issues.


8. Get everything in writing
When asking for quotation, it will be best if you get it done in writing as it will help you save money especially when you are still choosing from a few contractors. Also make sure that it is indicated in the documentation that you are notified of any changes that will have to be made aside from the ones you have already agreed upon. This will ensure that you will not have any unexpected charges when you finally have to settle the balance. If there will be changes necessary, document the changes on your original quote and ensure that both you and the contractor sign.


Have everything and all details laid out in the contract before you have them start working. Also, find out who will be performing the work. It is crucial that you know who will be showing up in your house to do the job, if it is going to be the contractor himself or if they will be hiring subcontractors.


For anyone who is looking to have improvements, repairs or remodeling done to their homes, contractors will be a valuable resource. Hiring good contractors will ensure that you get professional and satisfactory results, so you may want to bear these tips in mind to make sure you are dealing with a reputable company who can add value to your beloved home.