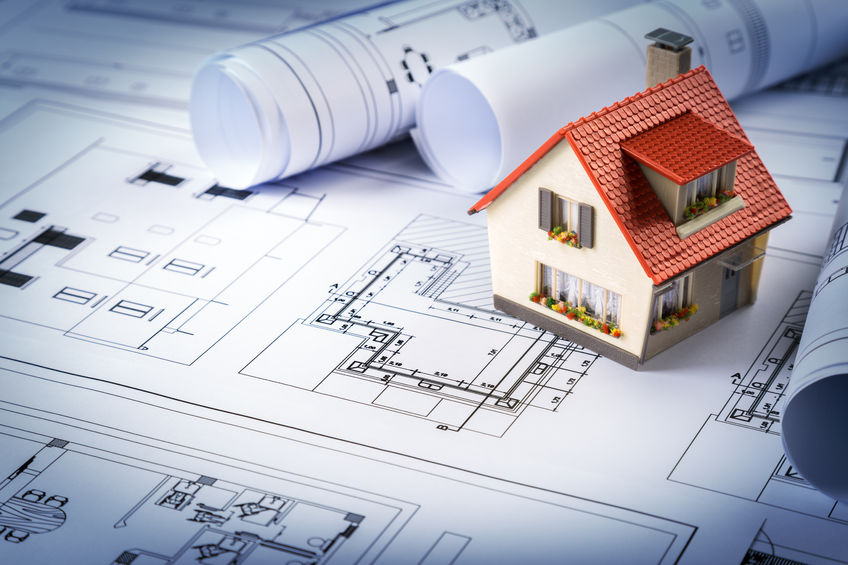 Anybody will want to make their home the most beautiful house in the world if that's possible. However, people don't always have enough funds to have remodeling projects done for their homes anytime they want. So, what's happening is that they decide to delay the remodeling until they can afford it. The good news is that you don't really have to wait that long to improve your house and redesign it the way you want. Thanks to the internet and the social media app, Pinterest, you can now find easy ways to make your home look fresh and different without paying a hefty price.

Here are some of the Pinterest accounts you can follow to get helpful home renovation ideas.
1. View along the way (Viewalongtheway.com)
The "View Along the Way" in Pinterest is the one you need to follow if you want to learn about some DIYs for your home, especially when you want to do some room makeovers. They have almost everything you need to know for redesigning every room in your house, from bedrooms, living rooms, bathroom, even to your laundry rooms and nursery. This account can teach you on how you can make a room turn out like you pictured it in your head. And the nice thing about it is that the projects you can find here are surely going to fit in your budget so money should never be an issue.
For example, for the DIY nursery room she did, almost everything she used were recycled; some others she made from scratch. But she is also providing the complete tutorial which should immensely help you out.

2. OMG Lifestyle Blog (Omglifestyle.com)
In OMG Lifestyle Blog, you can find some beautiful inspirations and clever home improvement ideas for whatever type of home you live in; whether you are living in an older home or building your new home, the ideas you can find here are something that you can make good use of wherever you go. For example, you have very few rooms in your new house when you have a big family. This account will teach you how you can create a room addition, especially when you have some extra space like a foyer. There are also other projects she shared where you can learn how to use the wasted spaces in your house and make them as additional storage. There was one where she added a cabinet to the sidewall of her fridge which provided her not only an added storeroom but also an easy access to all the other stuff she needs in the kitchen.

3. Glitter guide (theglitterguide.com)
The Glitter Guide is a must-follow account for those who want their homes to look a little bit unique and creative, while making sure that they stay within the budget. You will learn how to transform your dwelling into something you can really call a home sweet home, especially when there are several aspects of your house that you don't really like. For example, if you have walls that you think are too boring or a bathroom that needs a total makeover, then you can learn some of the tricks from this account so that you can transform your house to a comfy haven for you and your family. It's not like you will have to spend a lot but you are just going to be taught of how you can mix stuff to achieve the right balance in your home.

4. Syan Ying (homedesigninspired.com)
Syan Ying is the account you should follow if you want to do remodeling projects in your outdoors like your garden or patio. It offers many decorative ideas for the spaces outside your home. If you want to have a well-decorated and inviting floor door entrance, then there's a lot of inspiring ideas you can learn from here. Anyone would agree that a beautiful entrance can make your guests look forward to seeing the inside of your home so it is not something that any homeowner should ignore. When you take a look at the projects in this account, you will be amazed to find that there are actually endless possibilities you can explore in giving your house a very inviting aura.

5. DIY Joy (diyjoy.com)
DIY Joy teaches the homeowners who want to improve their homes but are on a seriously tight budget. This account will teach you how to do cheap repair and renovations you can do in your kitchen, bath, bedroom and living room. And these projects are something that you can already start this weekend! Even the crafts and decors you are going to use can be handmade so you will definitely not going to spend in your home beautification.
6. Domino (domino.com)
Having a sufficient space in your house is very important if you want to keep everything organized and if you want to live comfortably. However, not everyone is lucky to have a considerable dwelling, but there are many ways to make a small house look big. If you follow Domino on Pinterest, you will be able to get more inspiration on how you can make use of the spaces in your house no matter how tiny it is. You will get to learn how to remodel your kitchen perhaps so that it feels as though you are not lacking anything, not even space. There are many other hacks you can discover from Domino when it comes to home improvement from the entryway, to the dining, living room, bedroom and kitchen.
The social media network today is not just something you can use for communication and socializing. There is so much you can learn from it if you know how to utilize it properly, just like Pinterest. Even when you are working on a budget, there are only limitless possibilities and ideas that you can try on your own if all you want is a transformation for your home.