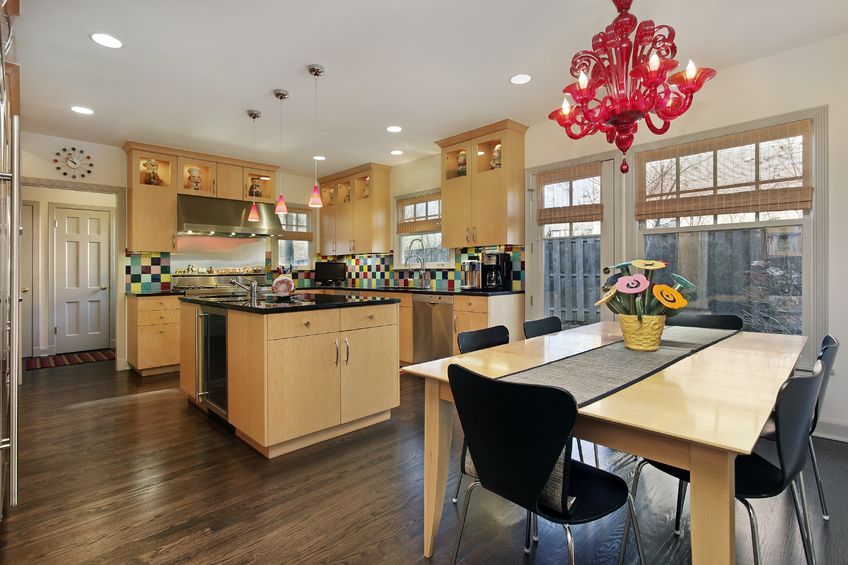 Kitchen remodeling project is one of the ways how you can improve and make your home better for a more comfortable living. For many households, the kitchen is one of the areas where most activities take place because this is where you prepare your hearty meals and where you can also entertain guests.
However, there are some who think twice about investing in a kitchen remodeling project because of the fact that it is a major undertaking and they think that it is expensive. But if your kitchen is clean and neatly organized, it will help maintain the attractive looks of your home. If you hire the right and experienced contractors for your kitchen renovations, this part of your house will look a lot better as if it is new.
If you are thinking about making this decision, here are some of the good reasons why you should invest in a kitchen remodeling project.
1. You need to address deteriorated kitchen and outdated cabinets
If your kitchen already looks deteriorated and you have dull and old cabinets that make it look worse, it is about time that you invest in a kitchen remodeling project. If you only have these obsolete cabinets to replace, it should not be that complicated and costly. And if you are worried about the money you will have to spend, you can upgrade the look of your kitchen while saving money by doing a DIY kitchen remodeling.
However, if it is much worse than the old cabinets and your entire kitchen looks like it is falling apart with broken tiles and peeling countertops, then you have all the right reasons why you should have it remodeled. An ugly kitchen just does not feel conducive for gourmet cooking and small gatherings.

2. You need a solution to the insufficient space
If the floor space in your kitchen seems inefficient, then remodeling it is the perfect solution for the issue. It is a bit difficult to move around when cooking or preparing meals when you are short on space in this area of the house. You must also have an ideal place to keep the trash bins and make sure they are kept far from the food items. If you think this is a problem for you and you need to get an additional space, then remodeling is a great way to do it. Even if you think that there are limitations in your current space, you can still add storage space or modify the floor plan if you can hire a great remodeling contractor.
3. You can achieve your dream kitchen
A well designed kitchen is an essential element to anyone's dream home. Therefore, you can achieve your ideal home if you can make your dream kitchen happen as well. If you are happy with the way your kitchen looks and everything about it including the floors, fixtures, the space and the entire feel of it, you will also feel happier and better with every single day you spend here doing your every chore. The renovation will allow you to add your personal stylistic elements you have seen in the other homes you admire. The little additions or modifications may not seem a lot but when you get them incorporated in the space, it will make you feel much more at home.
If you are the type of person who is really into cooking and you love preparing fancy meals, a poorly designed kitchen will not make you happy at all. You will need a place that will accommodate all of your needs. A gourmet kitchen that contains all the amenities you need as a gourmet cook will certainly help ensure that the meals you prepare are perfect.

4. You can increase the overall value of your home
When you remodel your kitchen, you are also increasing the value or the marketability of your property. Aside from the value, a house will also be easier to sell if you have a beautiful and attractive kitchen. It will be more appealing to potential buyers especially to families with kids. And if you will be able to hire a good remodeler, they will be able to help you get the best returns on your investment when your home goes to market.

5. You get to have better ventilation in your kitchen
Because you are using your kitchen for cooking, there will be a lot of steam, smoke and the aroma of the food will remain in the air. You need to have proper ventilation for this so that the smell and the smoke do not stay and they can exit properly.
Another reason why ventilation is important for your kitchen is for you to be able to save energy. When you allow enough sunshine inside, you will not need a lot of artificial light. There are also kitchen appliances that use solar power and if you can have these, you can cut down on your electric bill and you are also doing the environment a favor. If you don't have a good ventilation system right now, then it is time for you to have your kitchen remodeled.

6. You can ensure your family's safety
If the appliances and fixtures in your kitchen are already old, they might cause you or your family accidents or injuries. And you don't want to get anyone to get hurt simply because something is not working right. However, you can avoid these things from happening by getting your kitchen remodeled. A renovated kitchen gives you a much safer place for cooking, dining and even for gatherings.

7. You can have more storage space added
Most homeowners love to have a lot of storage space inside their kitchen for their cooking items, utensils, ingredients and a lot more. And they will usually complain if there is a very limited storage for all these things because it becomes difficult to organize and declutter. If this is also one of your dilemma then you need to consider a kitchen renovation soon. The remodeling contractor will be able to present more ways for you to expand your kitchen storage space. They might add new cabinets, pull out pantries and other fixtures that can help.

8. You can have it designed according to your family's lifestyle
Sometimes, even if a kitchen already looks beautiful and perfect, it will still feel like something is wrong, or something is missing. That's because a kitchen layout that works for one family may not be the same layout that could work for you, too. Perhaps, you need an extended countertop or a breakfast bar where the whole family can gather around quickly before everyone leaves for school and work. If you think that your current kitchen does not suit your family's needs, having it redesigned according to your lifestyle will definitely be worth the entire kitchen remodeling costs.
There are also times when a kitchen has to be remodeled in order to accommodate the needs of a family member with special needs or someone who has a disability. For example, a family member is in a wheelchair; then a remodeling can make the kitchen more accessible and usable for this member.

9. You get to enjoy overall livability
When you decide to have a revamp on your kitchen, it will not only make it look a lot better and attractive, but it will also increase the comfort of living in your house. A comfortable living is what everybody wants but if you have an outdated kitchen, comfort and functionality may not be something you can enjoy. If everything is arranged and organized, even just the layout and the fixture, moving around will be a lot easier.

10. You will be able to reduce the cost of maintenance
Proper house maintenance can help slow down your home's aging. And if you do some home improvement projects like the one for your kitchen, you can avoid costly potential housing trouble in the future. By having kitchen remodeling done, you can uncover some issues you would have never found on your own and you will have the opportunity to eliminate or rectify these problems before they even cause you greater trouble. In the end, it will be worth the cost of the whole project because you are hitting two birds with one stone.
Your kitchen is one of the most important rooms in your house, and whether you want to live in your house or sell it in the future, remodeling it will be all that you need to bring out its best. Regardless of how old your home may look, there are always opportunities for improvement, and a great way to start is investing on a kitchen remodeling project. Even if you feel like it is a big project, it's the one that will bring you immediate joy, satisfaction and increased comfort in your own home.