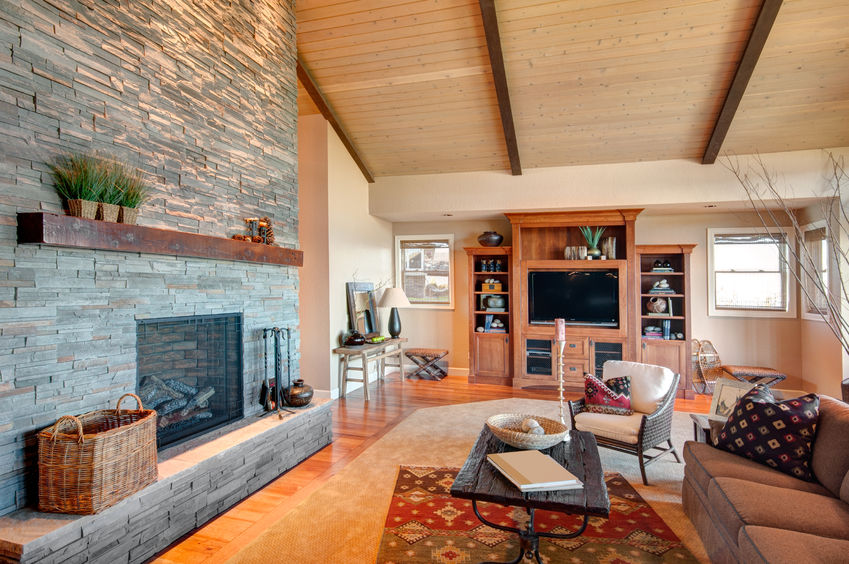 If you have been living in the same house for several years, the idea of quality home remodeling has probably crossed your mind. It is always nice to upgrade or renovate your home. Remodeling can give your house a whole new look and feel. However, many homeowners hesitate to redesign their homes because they think that it can be too costly and that it is a tedious task. But that's not true because there are actually many ways to remodel your house on a budget, and it is not as difficult as you think. It all starts with hiring the right contractor to make your house beautiful at a reasonable cost. Home remodeling and improvement projects are supposed to give you and your family an exciting experience. Therefore, it is only imperative that you select the one that you feel comfortable working with.


Here are some points you need to consider in selecting the best contractor for a quality home remodeling project.
1. Know what you exactly want
Before you start planning and looking for a contractor, the first thing you need to have is an idea how you want your house remodeled. You have to gather ideas and concepts on the improvements you want to take place in your home. Decide if the remodeling will have to be done for the whole house or there will only be some parts of it that will have to be redesigned. Having a solid plan for the project will make it easier for you to get an accurate estimate on how much the project will cost.


2. Ask for referrals from your friends and family
One of the best ways to find the best and qualified professionals to do your home remodeling is through word of mouth. Therefore, to find the knowledgeable and reliable contractors, you can go ahead and ask referrals from your friends, family and even your neighbors. Ask for those that they have had great experiences with and those that they can recommend. You can also specifically ask what gave them the positive experience, how the contractors dealt with problems and difficulties in the middle of the project, and if they will hire the same contractors if they have a new project in the near future.


3. Conduct interviews
It is always better if you have a few options to choose from. Interview at least 3 to 4 contractors referred to you by the people you know and then compare bids. Also do not hesitate to negotiate especially before signing the contract.


4. Know the contractor's credentials
You can't go wrong with a little research. Check the contractor's website or make a phone call just to see if they belong to certain organizations that would validate them as a qualified company to do the job. Also make sure that you are hiring licensed, insured and bonded contractor so that you won't be liable for any unexpected and unwanted accidents and injuries during the course of the project.


5. Make sure that you get what you pay for
Quality is an important consideration when choosing the right contractors for your home remodeling project. And while you don't want to pay a hefty price for your house improvement, you should also remember that the lowest bid does not necessarily mean that they are always the best. You have to be very careful because overly low prices may mean that the contractor is using substandard materials which may not be durable for your home.


6. Ensure that the home improvement project is well-documented
You need to make sure that your home remodeling contract is documented and is detailed. It should indicate the exact time frame or duration of the project, the details of your contractor like the license number, your payment arrangements and other pertinent information. You also need to keep the hard copies of the documents related to the job like the receipts, and the contract itself.


7. Be honest about your budget
Before you finally decide to start your home remodeling project, you need to be upfront with how much you can really afford. If you can't make it happen in one phase, you can break down the entire project into multiple phases. This will help you spread out the cost. Or if you want, you can also opt to do some tasks on your own so as to further reduce the costs, just like painting.


8. Get your home prepared for the renovation
Before the job starts, you need to prepare your house for the project. For example, you need to set a place where the workers can keep the tools they are going to use, where their entry point is going to be, and so on. Also make sure you have decided on the details of how you want your house to look like including the colors and finishes and the materials to be used.


9. Check up on your contractors while they are working
Whether you are living in the house where the project is being done or not, it is vital that you check up on your contractors while they do the job. It is not because you need to be in the way of their work but you need to keep an eye on what they do to ensure quality.


If you think that home renovation projects are complicated because of the work itself, they are not. At the end of the day, the most important thing is that you find a qualified and competent contractor to do the job. All that you need is to find the people who can perform at their best from start to finish. With a good contractor, you won't have to worry about the excessively high cost because you can get quality home remodeling at a reasonable price. Selecting the right company can make a difference in ensuring the success of your home renovation project, and with these tips, it shouldn't be that much of a challenge.