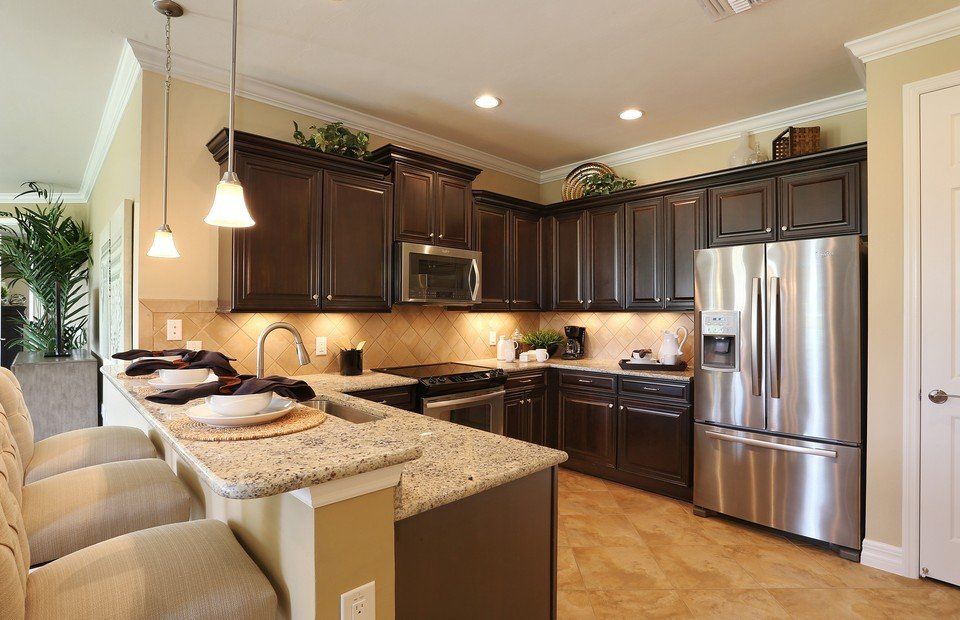 Remodeling a kitchen takes a lot of planning in the beginning stage. If you want a new kitchen but feel overwhelmed by the process, consider these tips for kitchen remodel. If you break the process down into smaller steps, it will be easier to handle.
What Do You Want From a New Kitchen?
First, you will need to analyze your lifestyle and what type of cooking you enjoy. Do you like to cook simple meals for the family or are gourmet meals more your style? Sitting down and putting all your ideas on paper or the computer will help you decide which options to choose for your new kitchen.
Deciding on how much you want to spend in the beginning will help determine the extent of the remodel. This process will also help you decide where you want to spend the most money. Do you want to invest in top of the line appliances? Or had you rather build an addition?
Be Sure to Investigate the Options
It's amazing how many possibilities exist to update a kitchen! You just have to take your pick of what will work for you. Look at magazines and search the Internet for inspiration and ideas. The kitchen is truly the heart of the home, and with the research, you can make your space perfect for you and your family.
Walk Through Your Space
When planning your new kitchen, it can help to walk through the space and mentally imagine what you would like to accomplish. Can the refrigerator be relocated to another wall to make room for more cabinets for storage? Would the stove be more accessible to the sink on the other side of the room? Use a tape measure to help with calculations. Doing the math can give you a rough idea of what is possible within the space before consulting with a professional kitchen designer for advice.
How Much Space Do You Have Available?
If you want a butler's pantry and you don't have enough room, be sure to investigate other options. Can extra space be borrowed from a nearby closet or dining room? Have you considered expanding the kitchen by adding on space? A new addition can open up a kitchen design and make the traffic flow more convenient. At this stage, you may wish to talk with a contractor for advice. An experienced contractor can offer ideas and options to suit your specific home.
Adequate Storage
Having the right amount of storage is one option that can dramatically improve a kitchen's overall design. Not having to reach overhead for pots or stoop over to retrieve a frying pan can really make a difference when preparing a meal. With everything in its place, you can eliminate having to search for the right spice or utensil, making cooking a meal a much more enjoyable task and an easier one.
Safety for Kids
If you have a lot of kitchen gadgets, plan to keep them out of sight and away from any small children in the household with appliance garages. Locate the electrical outlet inside the garage and out of reach of curious toddlers. Sharp knives and other potentially dangerous implements should be stored away from the reach of children as well.
Consider using non-skid flooring if small children or older adults live in the house. For example, textured tile for your new kitchen floor can help avoid accidents with spilled liquid or grease.